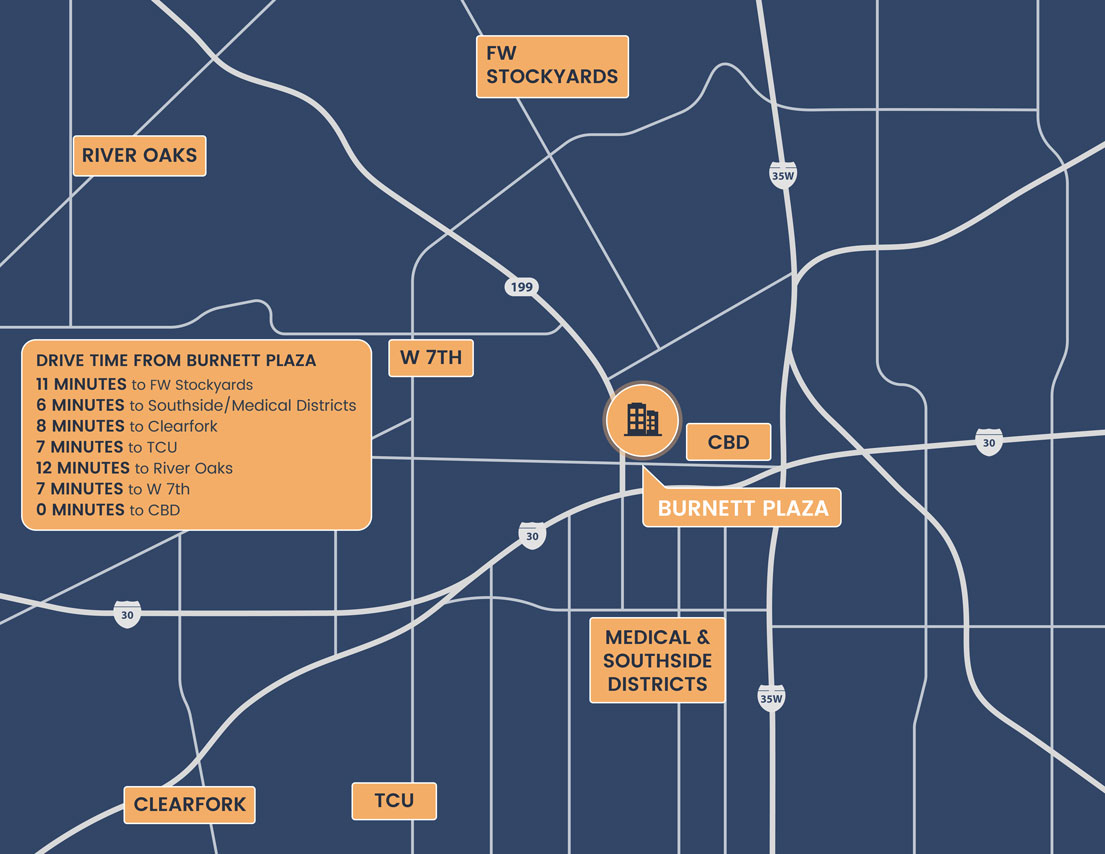 Class A Office Space For Lease In Downtown Fort Worth
For businesses looking to lease commercial office space in downtown Fort Worth, the right location is essential. Centrally positioned in the heart of Fort Worth's business district, Burnett Plaza offers an ideal option.
Many of the city's most prominent neighborhoods are just a few minutes' drive away, providing a short, easy commute for both business owners and employees who live in these areas. For example, the Medical and Southside Districts can be reached in just 6 minutes, the beautiful River Oaks neighborhood is just a 12 minute drive, and the TCU area with its highly recognized amenities is only 7 minutes away. Combine that with the fact that Fort Worth Meacham International Airport, DFW International Airport, and Dallas Love Field Airport can all be reached in 40 minutes or less and you have the perfect location for leasing office space in downtown Fort Worth!
801 Cherry Street
Fort Worth, TX 76102
Located within steps of downtown Fort Worth and minutes walking distance to world class shops and restaurants, the location is absolutely ideal for a lunch break or to meet for happy hour dinner and drinks.